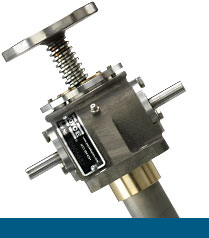 Did you know that jacks and actuators manufactured by Joyce/Dayton Corp are used extensively by the food processing industry?
Equipment manufacturers are using our light-weight miniature jacks and integrated actuators to move and position loads up to 1-ton. These jacks have aluminum housings and may also feature stainless steel components. Integrated Actuators have the added bonus of an integral NEMA 56C motor mount which simplifies mounting.
Screw Jacks that are 2-ton and larger, are used extensively in packaging systems, on conveyors, tilt tables, diverters, filling stations, and lifts. Joyce jacks are available with wash down options, food grade lubricants and special surface finishes.
Customers can also choose from the Joyce line of stainless steel jacks which are available in 2-ton through 25-ton capacities. These feature stainless steel or aluminum bronze on all exposed surfaces and are ideal for many bakery and food
processing applications.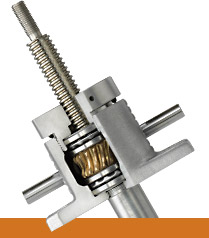 You will find that Joyce products are used throughout the world in the design of quality packaging equipment. Joyce/Dayton Application Engineers can provide the products and support you need to design the system you require. Let us put our years of experience to work for you.
When you visit the International Baking Industry Exposition in Las Vegas, October 6-9 be sure to check out the many equipment manufacturers that incorporate quality jacks from Joyce/Dayton into their best designs.