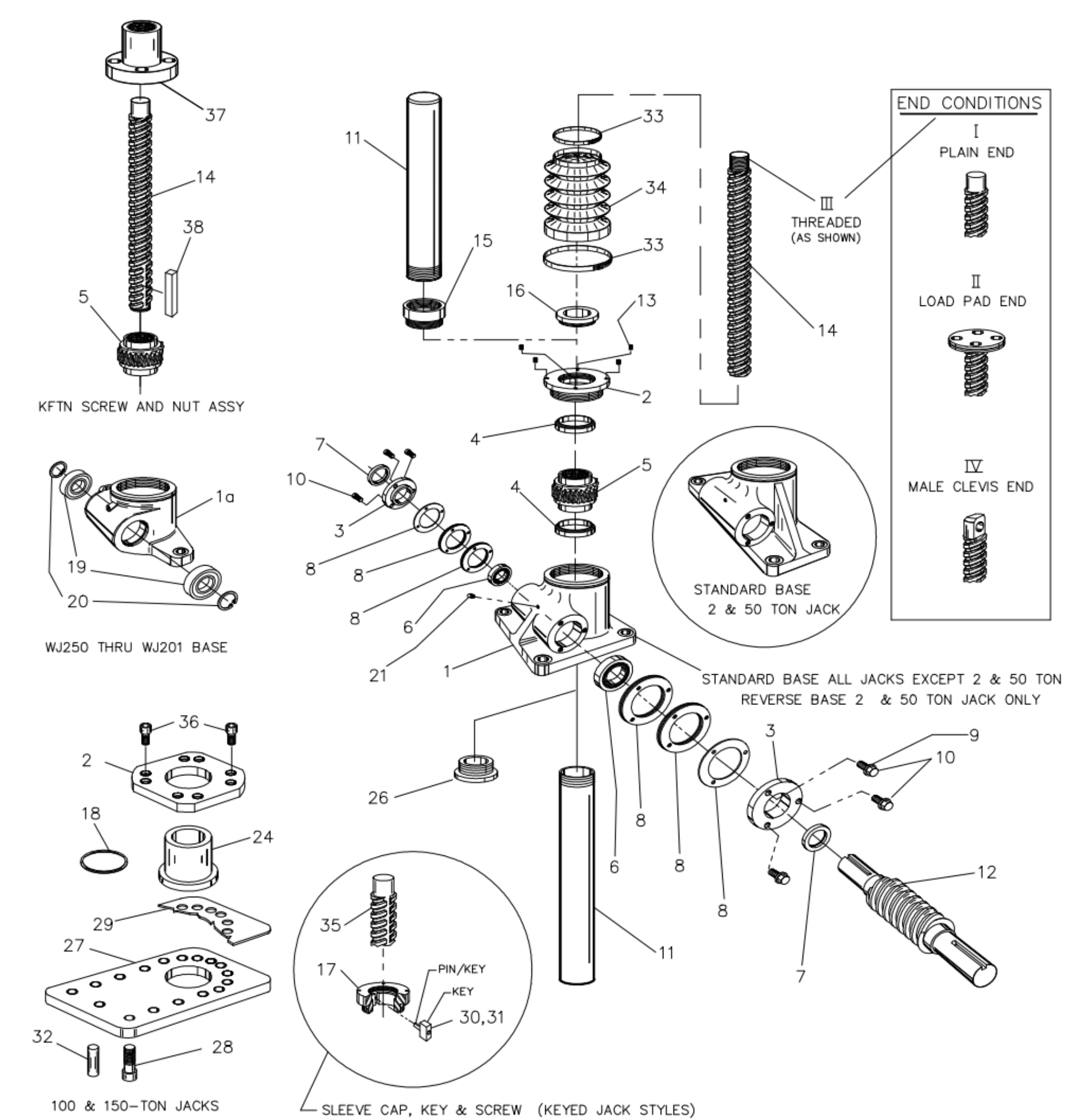 Screw Jacks
Joyce worm gear machine screw jacks lift and precisely position loads
Screw Jacks
Screw jacks are gearbox assemblies combined with transmission components that, through the use of a motor, can be used to convert rotary motion into linear motion. Depending on the application, screw jacks can be used to lock, unlock, push, pull, tension, tilt, lift, lower, slide, roll, or pivot loads ranging from a few pounds up to 250 tons.
Screw jacks are commonly used in the design of material positioning and lifting equipment, as they offer reliable lifting and holding performance and can be easily incorporated into various systems. At Joyce/Dayton Corp., we've been a premier manufacturer of screw jacks for over a century, and we offer a range of options to meet our customer's unique requirements.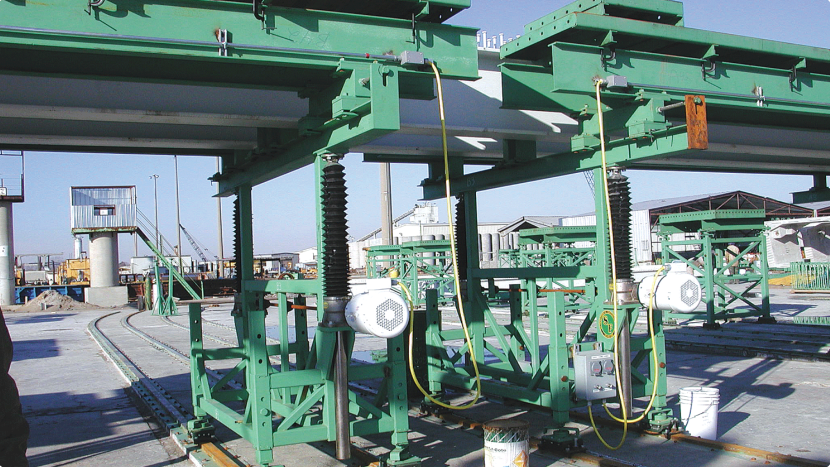 There are two primary types of screw jacks: machine screw jacks and ball screw jacks. To ensure optimal performance for your application, it's important to select the right type of screw jack based on your unique needs and specifications. When chosen properly, your screw jack will be more cost-effective and have a long, productive lifespan with reduced damage and application failure.
Machine Screw Jacks
Machine screw jacks serve as linear actuators used to pull, push, and apply pressure either manually or through the use of motors or gears. This type of screw jack can be utilized as single, multiple, or tandem arrangements since many models have the same gear ratio, which enables them to raise unevenly distributed loads at the same speed. Machine screw jacks are also commonly called ACME screw jacks and are available in both worm gear and bevel gear designs.
Key properties of machine screw jacks include:
Best-suited for low to moderate duty cycles and slower movement
Can be adapted to meet the needs of wash down applications
Offer self-locking capabilities in the absence of vibration
Machine screws are available with stainless steel, metric, and motorized jack models
Ability to limit backlash in reversing loads via anti-backlashing devices
Self-locking jacks typically don't require a motor to hold position
Ball Screw Jacks
The design of ball screw jacks incorporates a low-friction ball screw and nut that can continuously recirculate steel balls. Because of its design, a ball screw jack has a longer lifespan and requires less power to achieve the required thrust. They can also apply force and move loads more efficiently compared to other actuator types. Ball screw jacks are also commonly referred to as ball screw actuators.
Key properties of ball screw jacks include:
Ideal for moderate to high-duty cycles and higher travel speeds
Well-suited for moving loads that require longer continuous travel
Need a brake motor to hold position and are not self-locking
Ability to move loads with less horsepower and higher speeds
Not ideal for manual operation
Available in motorized configurations
As a General Rule
When deciding between a machine screw jack vs. a ball screw jack for your application, there are a few general rules to follow. For example, if your application requires slow travel speeds between 3-30 inches per minute, a low to moderate duty cycle, and a self-locking screw, a machine screw jack is the best option. Machine screw jacks are commonly used in wash down applications as well as food processing equipment, steel machinery, and packaging machinery.
On the other hand, if your application requires faster travel speeds between 20-200 inches per minute and a higher duty cycle without the need for a self-locking screw, a ball screw jack is the proper choice. Ball screw jacks are found in many of the same industries and applications as machine screw jacks; however, they are preferred for fast, repetitive operations on cycling equipment and presses that require a calculated ball nut life.
Regardless of which screw jack you choose, they can both be direct driven with a motor, or they can be used with an external gear reducer via our ComDrive product line.
Screw Jack Advantages
While machine screw jacks and ball screw jacks each have their own advantages, both designs offer several benefits over other actuators, especially compared to pneumatic and hydraulic systems. Some of the key advantages that screw jacks offer include:
Increased energy efficiency
Higher level of precision and accuracy
No high-pressure oil leaks, meaning they are more environmentally friendly
Self-locking in the event of power loss, ensuring increased safety
Easy to install, tune, and program
No need for expensive hydraulic oil or hydraulic equipment
Won't require leak repairs
Screw Jack Applications
Screw jacks can be used in virtually any industry looking for a cleaner and more efficient alternative to hydraulic or pneumatic actuators. Some industries that rely on screw jacks include:
Aerospace
Transmission
Machining
Tire manufacturing
Paper production
Automotive
Industrial and factory automation
Food and beverage
Military and defense
Transportation
Work With Joyce/Dayton Corp.
At Joyce/Dayton Corp., we've been a leading manufacturer of actuators, screw jacks, and lifting equipment since 1873, and we put those 150 years of experience into every project. Our unparalleled expertise in design and manufacturing allows us to deliver superior-quality solutions to our customers across a range of industries.
For more information about our selection of screw jack products, contact us today.
More Information