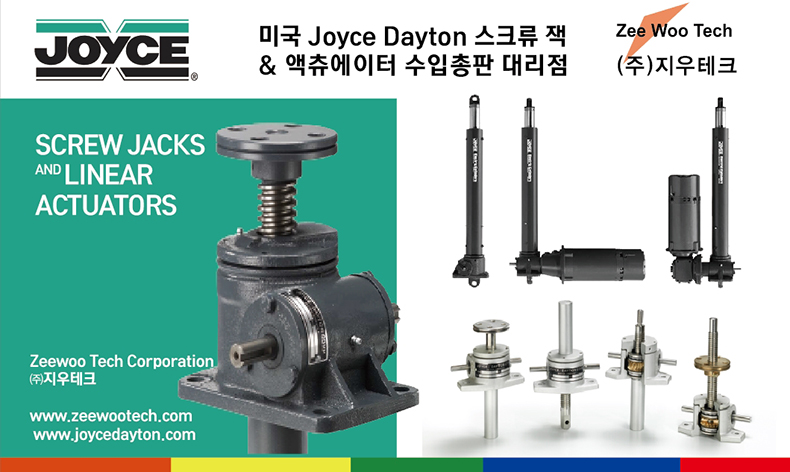 Meet Zeewoo Tech
Join Zeewoo Tech Corporation, one of Joyce/Dayton's valued distributors, at the Korea Machinery Fair 2017 (KOMAF) October 24-27 at KINTEX Hall.
Learn about our innovative drive designs and customer-centric approach to business. At Joyce, we adapt our products to meet your needs.
Stop by and talk to us about your project requirements, we can deliver quality products engineered for your needs.
With over 140 years of experience, Joyce provides:
Proven Quality
Engineering Expertise
Great Service
Competitive Prices