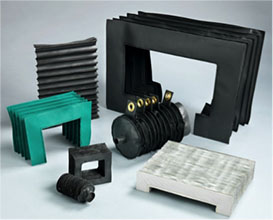 Joyce/Dayton Corp. is pleased to announce that Protective Bellows and Covers are now available directly from Joyce. Choose from a variety of sizes, shapes, and materials.
Try our streamlined online application and request a quotation today. As soon as you submit your request you will receive email confirmation and a drawing of the item you requested. The quotation will be sent to you within one business day.
Specify Bellows and covers for new installations
Purchase replacements with seamless ease
Select from a variety of material properties
Specify the shape and dimensions that are needed
Allow Joyce to supply bellows and covers stitched to your specifications.
Quality Materials and workmanship
Wide variety of products available
Competitive pricing
Favorable lead times