Page Header
Potentiometers
Potentiometers
Joyce geared potentiometers are ideal for precise positioning applications.
Using a 10-turn potentiometer, a signal is provided as either a change in resistance or current (when supplied with a 4-20mA instrument transformer), which is proportional to the actual position of the screw. Geared potentiometers are commonly needed when PLCs or computers control jacks.
POTA = 0-10 volt signal (IP65)
POTB - 4-20 mA signal (IP65)
Additional Options
Geared potentiometers are available with upper and lower mechanical limit switches. These are common SPDT cam operated switches used for end of travel limits or set points. The standard operating voltage is less than or equal to 48 V. (An operating voltage of greater than 48V is available upon request.)
POTC - 0-10 volt signal with 2 limit switches (IP65)
POTD = 4-20 mA signal with 2 limit switches*
Ordering Information:
Since geared potentiometers are mounted directly onto jacks and actuators and their specific selection is dependent on ratio and rise, they are specified as part of the complete part number. Refer to the ordering section for the products on which they will be used.
Compatible with:
Product Media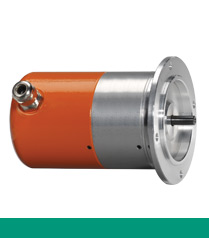 Note: Drawings are artist's conception - not for certification; dimensions are subject to change without notice.
Design Information:
Geared potentiometers are available on wormgear design jacks of 2-ton through 150-ton capacity. They include a slip clutch to prevent damage due to over-rotation but should always be inspected during installation to ensure that a full range of motion is available throughout the jack travel.
Geared Potentiometer Electrical Characteristics
Resistance
10 kΩ
Resistance Tolerance
+/- 5 %
Linearity Tolerance
+/- 0.25%
Load Capacity
2 w at 70°C
Standard Residual End point Resistance
Greater of 0.2% or 1Ω
Operating Temperature
-20°C to 80°C
Expected Service Life (shaft rev)
2 x 106
Housing
Aluminum
Instrument Transformer Characteristics POTB and POTD
Supply Voltage (+u8)
24 VDC +/- 20%
max. Load impedance (R8)
<500 Ω
Output Current (imESS)
4-20 mA 24 V DC ±20 %, with load ≤ 500
Operating Temperature
-20oC to 80oC
4-20mA signal increases as screw extends
| Jack Capacity | POTA and POTB "A" | POTC and POTD "A" |
| --- | --- | --- |
| 2 Ton | 6 3/8 | 8 1/4 |
| 2.5 Ton | 6 1/4 | 8 |
| 3 Ton | 6 1/4 | 8 |
| 5 Ton | 7 | 8 7/8 |
| 10 Ton | 7 7/8 | 9 7/8 |
| 15 Ton | 7 7/8 | 9 7/8 |
| 20 Ton | 8 1/4 | 10 1/4 |
| 25 Ton | 9 | 10 7/8 |
| 30 Ton | 9 | 10 7/8 |
| 35 Ton | 9 | 10 7/8 |
| 50 Ton | 10 7/8 | 12 3/4 |
| 75 Ton | 12 1/4 | 14 1/8 |
| 100 Ton | 12 1/4 | 14 1/8 |
| 150 Ton | 12 1/4 | 14 1/8 |
Order Codes
Rating
POTA
0-10 V
IP65
POTB
4-20mA
IP65
POTC
0-10 V with 2 limit switches
IP65
POTD
4-20mA with 2 limit switches
IP565